Context appraisal
The Masterplan assesses the context of the site itself and the wider location within which it sits, understanding more about the area's constraints and opportunities across a range of issues including heritage, local character, townscape and visual impact, movement, access, community infrastructure, ecology and biodiversity, flood risk, utilities infrastructure and noise.
The plan below highlights some of the key constraints identified in relation to the site itself.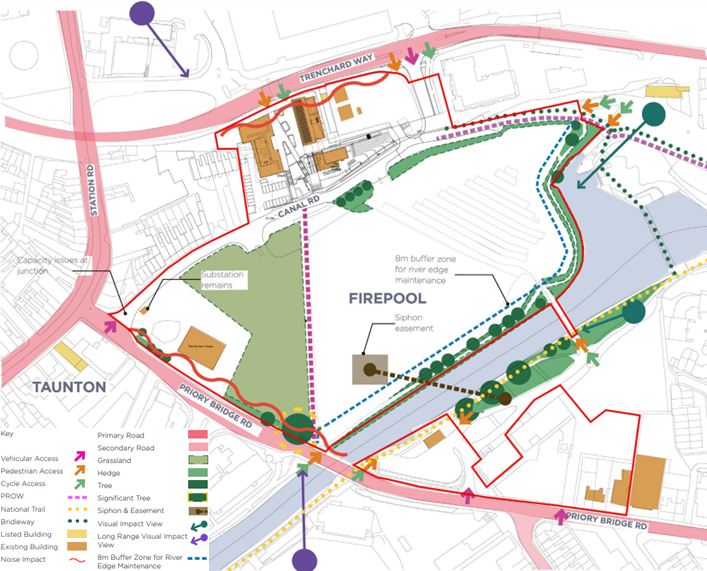 The plan below identifies the flood risk in the vicinity of the site. Note, planning permission was granted earlier (planning application 38/21/0440) this year for works to raise the main bulk of the site out of the flood plain - further information is available within the associated Flood Risk Assessment.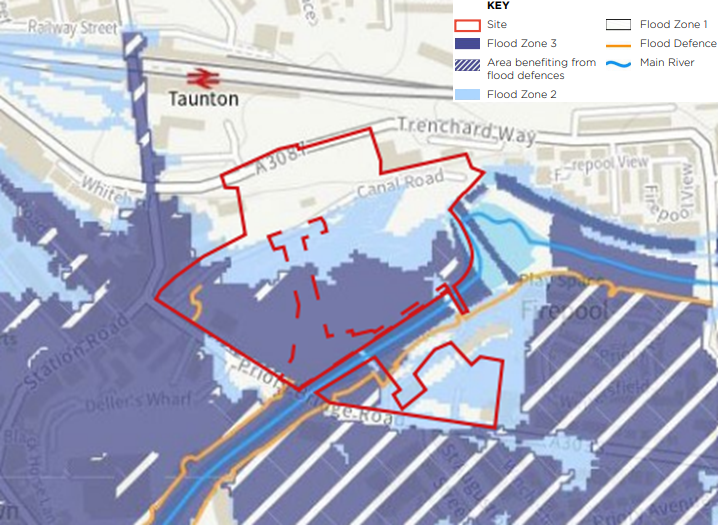 The plan below identifies opportunities provided by natural features.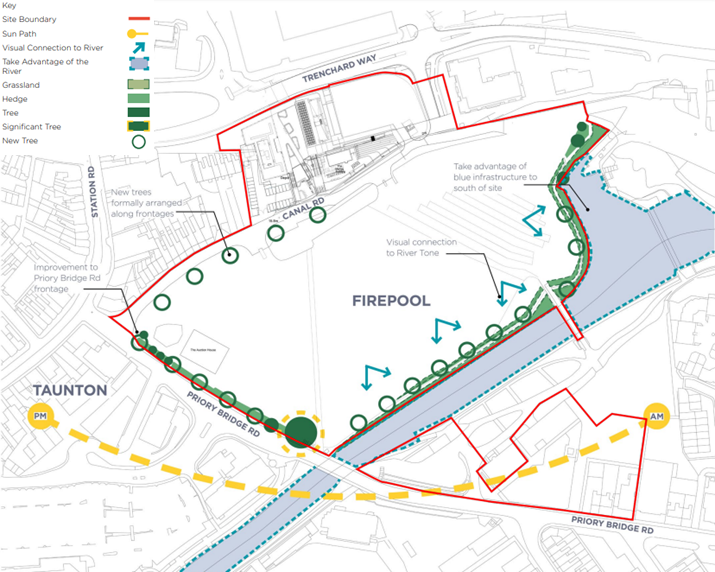 The plan below identifies opportunities provided by man-made features.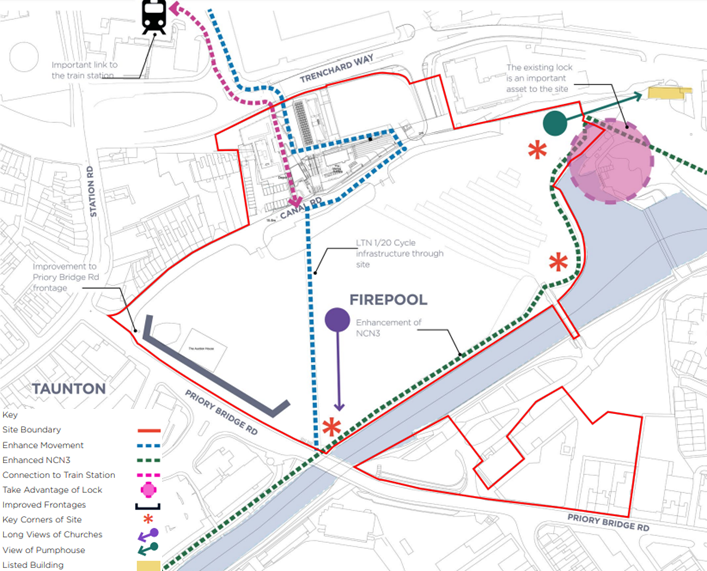 This context appraisal is informed by a series of studies including:
Heritage Assessment,
Townscape and Visual Impact Assessment,
Cycle Assessment,
Ecology Survey,
Flood Risk Assessment
You can review these supporting evidence documents in the document library.
Design Evolution
The Masterplan uses this context appraisal and the Key Design Principles to develop a design concept for the site. The gif below cycles through how the design concept evolved. For larger images or to view individual plans for longer see the summary or main draft plan documents in the document library.