Building on the key design principles, context appraisal and concept design evolution, a draft developed Masterplan has been produced. This identifies a mixed-use residential-led development comprising of:
Approximately 430 dwellings with a mix of apartments, town houses and student flats.
An ambitious commercial / leisure quarter potentially capable of accommodating multi-purpose venue, hotel, cinema, bowling alley, limited commercial/retail floorspace, health hub and nursery.
Accommodation and integration of the already consented Innovation Centre and "Block 3" office and restaurant proposals.
A central boulevard linking from the station to the river with onward connections to the town centre incorporating sustainable urban drainage, tree planting and high quality public realm including an amphitheatre fronting the River Tone.
An improved and futureproofed walking and cycling connection along National Cycle Network route 3 on the north bank of the River Tone as well as other connections internal to the site.
Sustainability features including centralised cycle hub containing secure cycle storage, low traffic neighbourhood design and energy centre for potential heat network delivery.
Re-provision of the existing boat club.
Open space and play areas integrated into wider public realm and green infrastructure.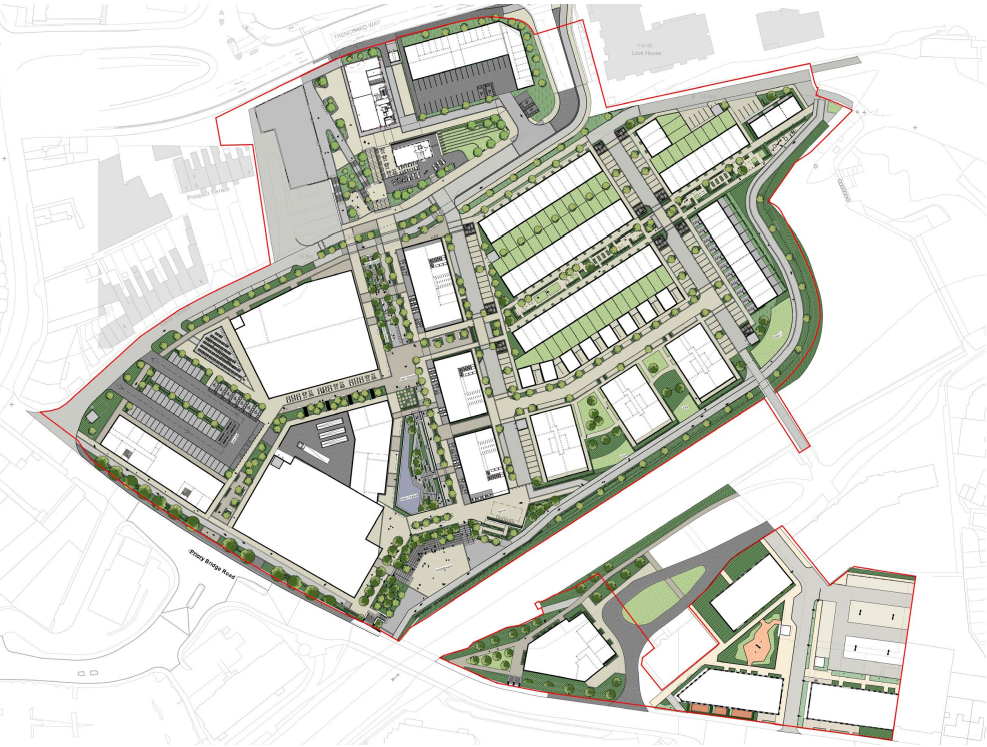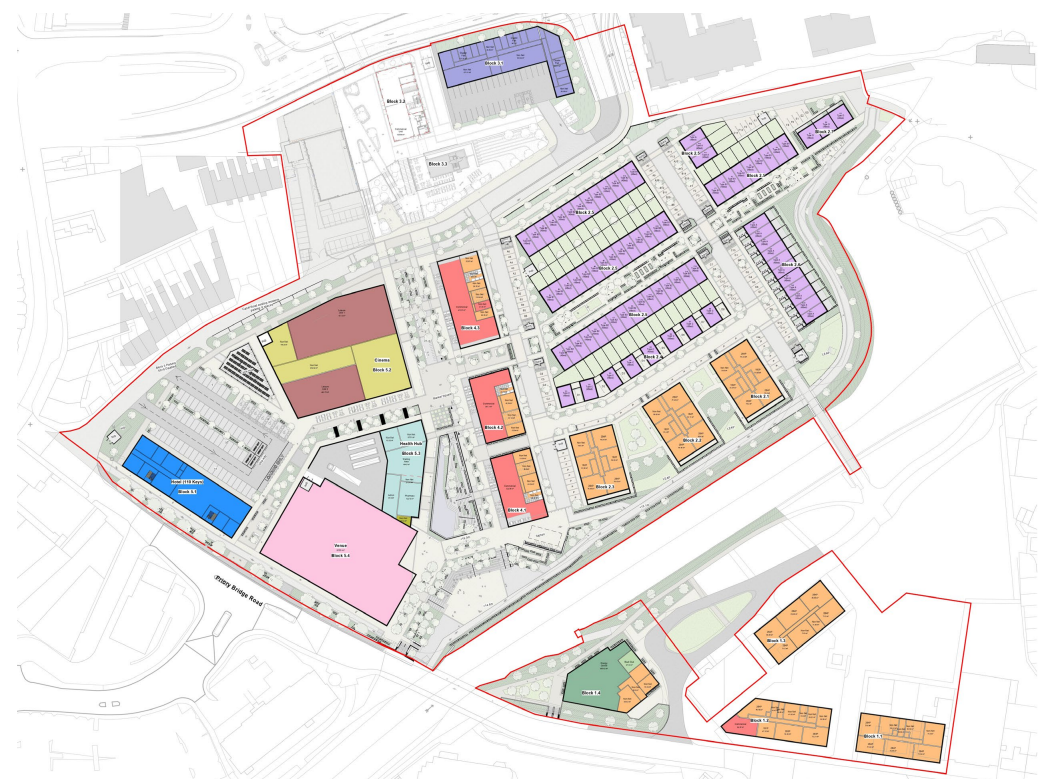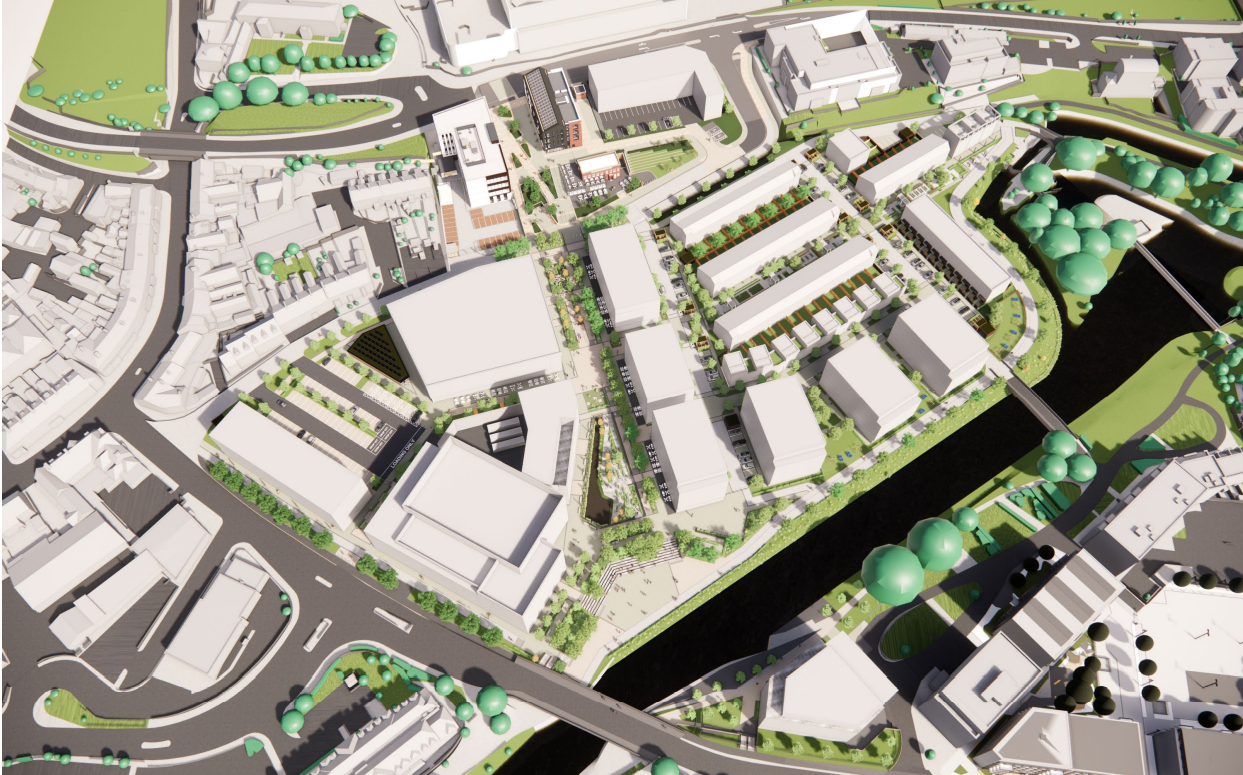 Parameter Plans
The developed masterplan is supported by a series of parameter plans. These plans provide a framework within which more detailed design proposals are generated.
Movement: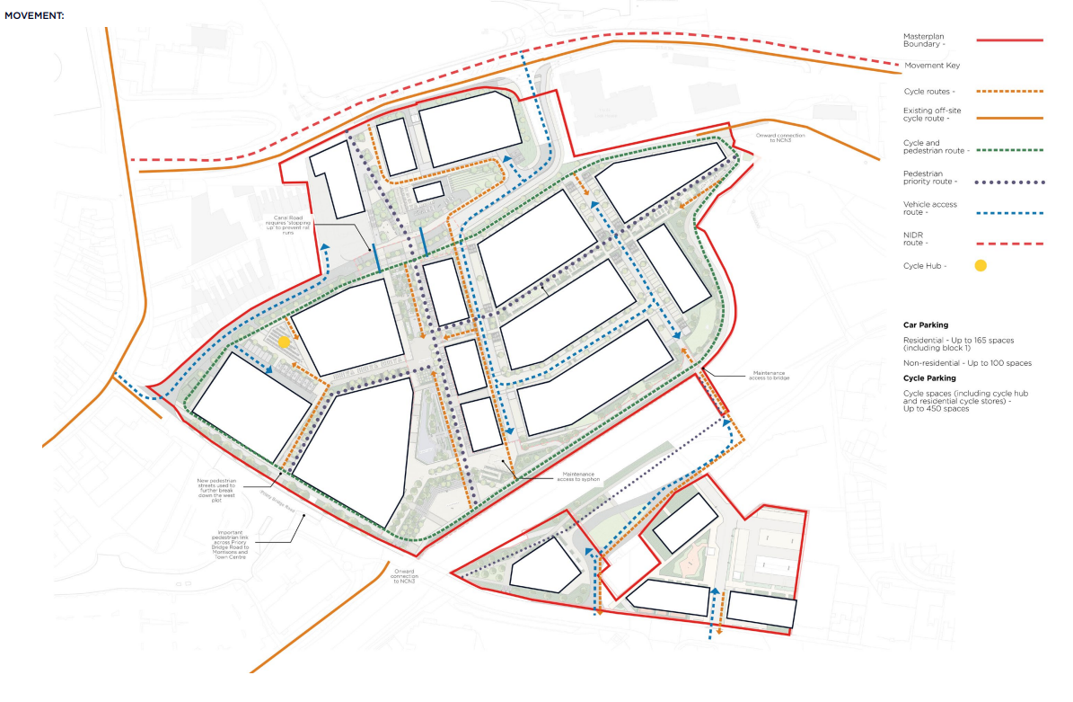 Green Infrastructure: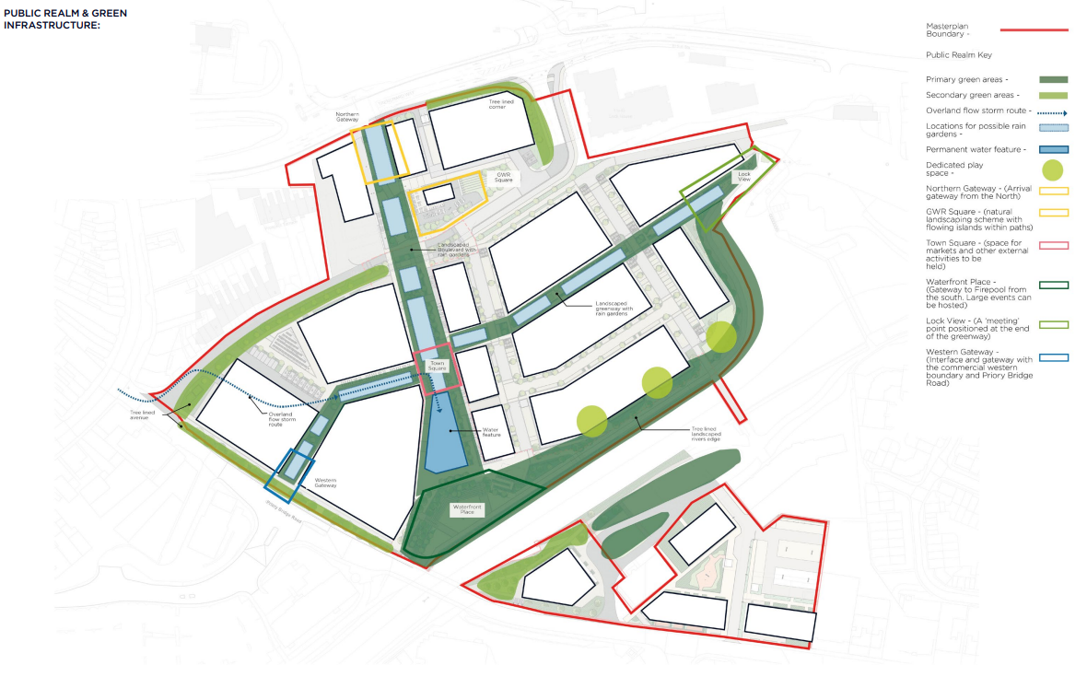 Frontages: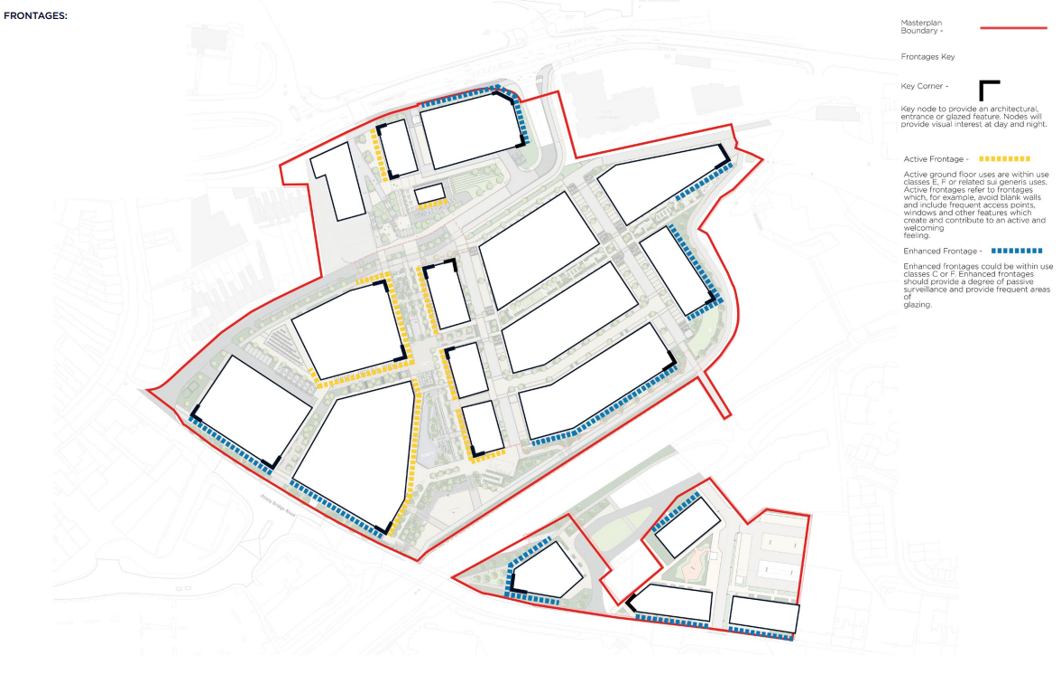 Land Use: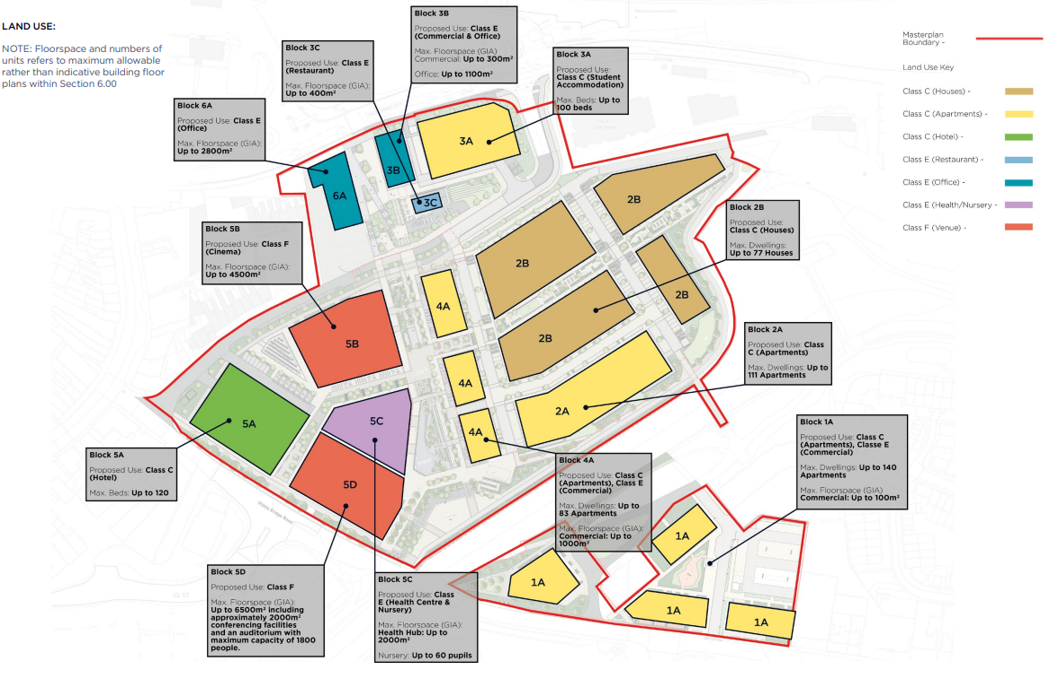 Heights: