02 November 2022 : Council news, Planning and development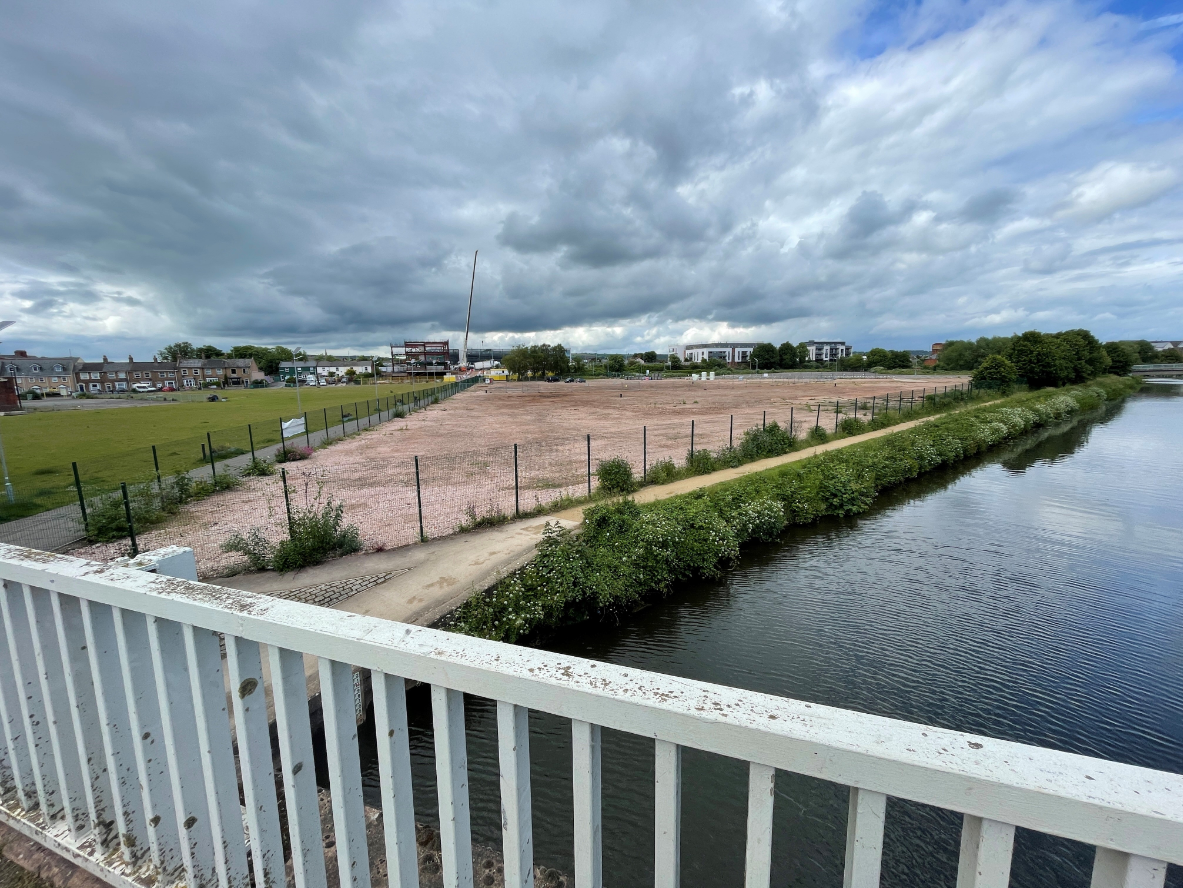 Drainage work opening up Somerset West and Taunton's flagship Firepool site for redevelopment is set to begin following the appointment of contractors Montel Civil Engineering.
Montel are due to commence site clearance and preparation on Monday (7 November) ready for Phase 1 of the drainage work.
The enabling works will include removal of existing obstructions above and below ground, and construction of new sewer networks and surface water infrastructure together with groundworks to lift the bulk of the site out of the flood plain protecting future development.
SWT's planning committee approved an application for the vital infrastructure work earlier this year, along with an initial programme of development which will include conversion and extension of the old GWR goods office to a restaurant; and construction of a four-storey office building with commercial space, rentable office spaces and a café or shop.
Cllr Mike Rigby, Executive Member for Economic Development, Planning and Transport, said: "I am delighted to see detailed arrangements in place by our contractor for the start of this complex work.
"The issue of flood risk and management was one of the biggest challenges for us to address when preparing Firepool for redevelopment.
"Lifting the site above the flood plain is key to enabling our ambitious development proposals at this accessible and sustainable brownfield location to be brought forward."
Andy McAdam of Montel Civil Engineering said: "We are delighted to be involved in this substantial project and are working closely with SWT to ensure that disruption and inconvenience is kept to a minimum for both residents and local businesses during the course of our work.
"Firepool is a central site in Taunton and maintaining open and positive engagement with the local community plays an essential part in delivering a successful project.
"We will shortly have a website giving an overview of our project works, including progress photos, and phasing diagrams.
"Progress reports and any traffic management changes will also be included in our project newsletter which we will distribute regularly during the progress of this key project."
Throughout the contract Montel Civil Engineering will work with and support local community groups to provide assistance to regeneration projects and identify environmental enhancement projects which support local ecology and biodiversity.
They will also be engaging with local schools and colleges to inform children about health and safety around construction site; and they will be promoting apprenticeships and work experience in civil engineering.
A new Masterplan for the wider Firepool site is currently being prepared for planning approval reflecting Somerset West and Taunton's Garden Town Vision and corporate priorities.
The revised masterplan details a mixed-use scheme comprising new homes and an ambitious leisure quarter capable of accommodating a multi-purpose venue, hotel, cinema, bowling alley, health hub and nursery focused around a high quality boulevard and amphitheatre fronting the river Tone.
It will be considered by the Executive Committee on 16 November, with an officer recommendation to approve for public consultation.